This is a picture of the finished scarf for Julie. It turned out rather well, I think. And my photography skills are getting better.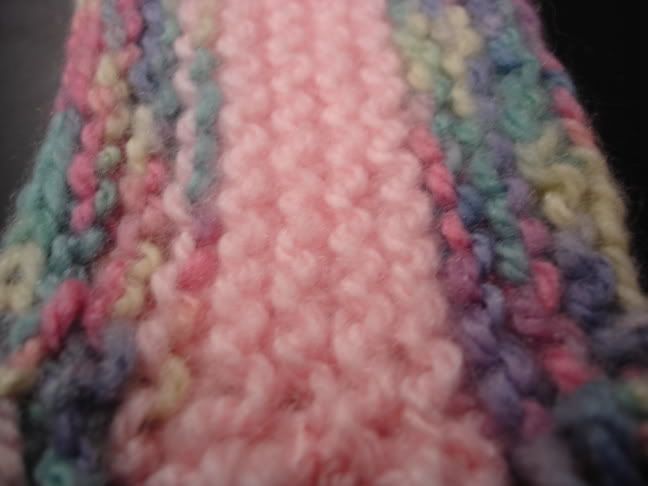 This is the HUGE knot I found in my skein of Homespun. One side is purple, the other an olivy-green. Luckily, the stripe does not look too bad, I'll have to take more pictures today.
And here is a close up of the scarf for my Grandma. It has a 2x2 rib border, then a plain stockinet stitch body. In this picture I have about 5 inches done, currently I am at 10.